Getting started
Follow the sections below to use SubTrans
Display Dual Subtitles​
Go to one of the supported sites, open a video page.

Left-click SubTrans Icon to set up

(required) Turn on the Switch

(required) Choose the Translation Source

Note that the Translation Source is loaded from the page you visit and it's the source of the translation for first and second subtitles. Make sure you're on a video page with at least one official subtitle.

(required) Choose the First Subtitle language

This list combines languages supported by SubTrans Machine Translation and official subtitle languages from the video page you visited. When you pick a language, SubTrans first tries to get subtitles from the official ones. If that fails, SubTrans translates from your selected 'Translation Source'. You can also turn on 'Always Use Machine Translation' to force SubTrans to always translate from the 'Translation Source'.

(optional) Choose the Second Subtitle language

Same as 'First Subtitle'.

After a short process period, the bilingual subtitles should appear

You did it!
caution
If no official subtitle / caption exists on the site you visit, Translation Source will be none. Hence no subtitle will be shown.
caution
If a video page is opened before installing SubTrans, you need to RELOAD the page.
tip
SubTrans supports YouTube videos that are embedded on any page. Since the video on this page is an embedded YouTube video, you can try SubTrans on this page.
Display Word Dictionary​
Just click a word. A dictionary will pop up.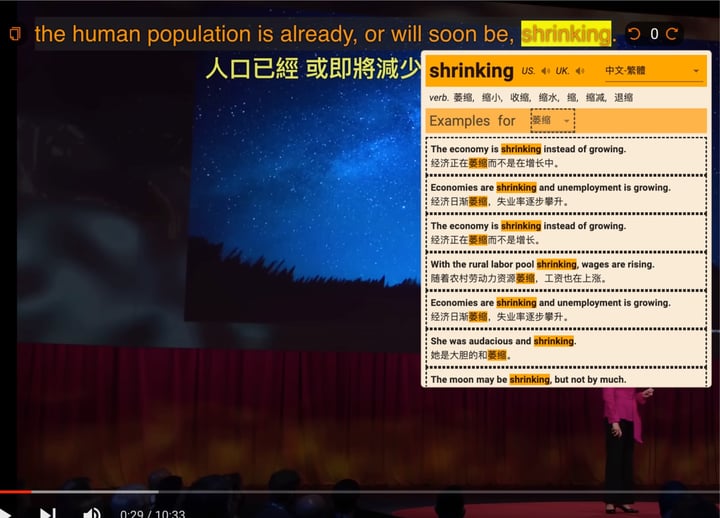 You can even see example sentences for all different translations.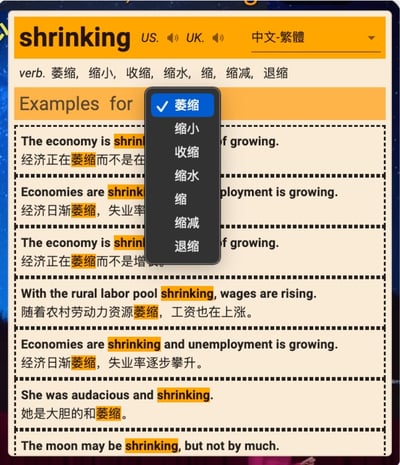 Set Subtitle Styles​
Settings include font color, weight, size, opacity, background color and opacity.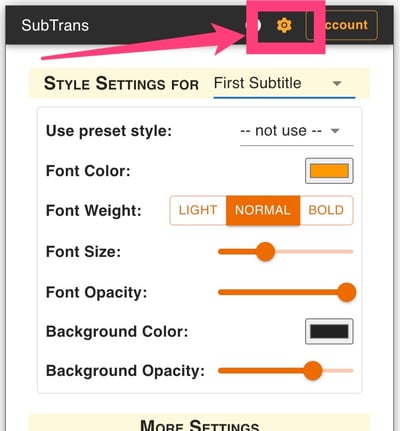 You can set styles for First Subtitle & Second Subtitle separately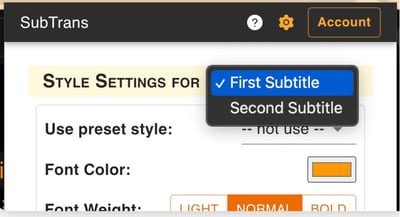 You can choose to use preset styles and adjust based on them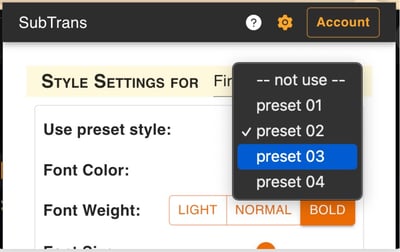 Adjust Subtitle Position​
The subtitles are filled in a draggable box, you can drag to change position.
Download Subtitles​
Click the icon at the end of 'First Subtitle' & 'Second Subtitle' options.